Read More: Military & Defense
When you're designing for the U.S. military your products have to be able to withstand the toughest conditions and perform without fail.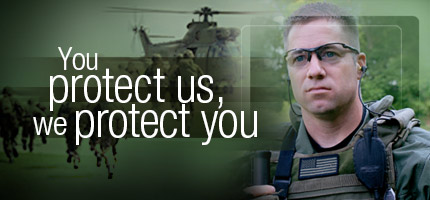 3M scientists have created a whole line of attachment solutions, designed for military and defense applications that can help you build this crucial safety and security into every product.
Our lightweight adhesives can help you create devices that are portable, lightweight, energy efficient and environmentally friendly.
3M scientists have created reclosable fasteners Reclosable with factory pre-coated adhesives to speed and simplify your assembly process. New 3M products can also help you
Reduce life-cycle costs
Improve reliability, performance and affordability
Increase survivability
Start a conversation with Gleicher's experts during R&D. They have the experience to help you choose the optimal lightweight fastener and make the necessary design adjustments to compensate for the decreased substrate weight. We can help you choose the right adhesion, increase reinforcement or adding heat and flame resistance.
Military designs have to meet exacting design and documentation standards. 3M products stand up to defense mandates and Gleicher's experts can help you find unique custom solutions for some of the most challenging soft-goods and hard-goods applications.
Gleicher is more than a converter. Make us your partner in safety, security and protection.