3M Structural and Non-Structural Adhesives for Bonding and Sealing Applications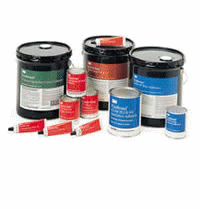 Combining Gleicher's processing capabilities with our extensive inventory of standard bonding and sealing materials, we make available the right solutions to ensure the greatest probability of success.
We help in the selection of products, and offer On-Site Support so that all manufacturers recommendations are considered, working together with your production teams to ensure proper application methods are followed.
Our approach is to work within our customers existing operation to not only identify the best possible products for a particular job, but also, the most functionally adaptable to the environment that exist.