New Stay Clear Film Protects Surfaces from Repetitive Cleaning and Use - 3M™
Durable Protective Film
At Gleicher, we can help you design a solution in sheets, shapes or rolls that will protect your investments in high-touch areas from daily wear as well as protection from all of the harsh disinfectants with all of our added cleaning recently, using 3M™ Durable Protective Films,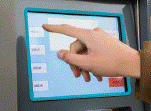 This surface protection film features a non-yellowing, high clarity as well as an abrasion resistance so your surfaces and displays will be clearly seen for a long time. Engineered to be chemical resistant, scratch resistant and abrasion resistant, this film will help protect your surfaces from common harsh cleaners and disinfectants as well as everyday use. And the top, hardcoat contains a EPA-registered, Silver Ion agent, that protects it by suppressing the growth of bacteria, mold and mildew in the hardcoat. This durable, surface protection film is offered with your choice of 2 high quality 3M adhesives for Permanent/Semi-Permanent applications and Removable applications for a wide variety of applications:
3M™ Durable Protective Film 7750AM Adhesive designed for permanent or semi-permanent bonding
3M™ Durable Protective Film 7760AM - Adhesive designed for clean removability in less permanent applications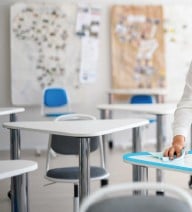 Applications:
Kiosks, Displays, Hotel Room Thermostats,
Handles, Door Push Plates
Appliances, Elevator Buttons
Bus & Passenger Rail Partitions, Schedules
Restaurant Partitions, Menus
Desks, Tabletops, Countertops
Mobile phones, Tablets
Workspace Partitions, Displays
Gleicher can easily supply you the film in ready to apply cut sheets, shapes or slit rolls. To get started, contact us with how you want to use the film, the quantity and any drawing or your dimensions.
Gleicher is a Screen Manufacturers' preferred resource for 3M Display Protection and Enhancement Films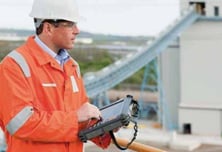 Using Display Enhancement and Protection Film solutions from 3M, Gleicher can help Engineers customize solutions that extend screen life and improve visibility.
3M's optically clear, ultra-thin films offers greater than 93% transmission, keeping displays bright with no color distortion. But instead of degrading touch-screen performance, these films extend performance for resistive touch displays, up to 3x.
And these newest 3M films are resistant to Clorox® germicidal wipes, IPA, window cleaner, motor oil, cola, coffee, permanent marker and other harsh cleaners used in hospitality/health care environments.
Offered in three product families
These films can control the distribution of light for a better user experience, and help protect displays against damage that can occur from the rigors of everyday use.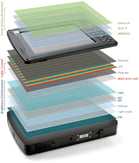 3M™ Protection Films help protect displays against damage that can occur from the rigors of everyday use. Engineered with a low-tack adhesive, the films are easy to apply and easy to remove. Available in a variety of finishes to meet specific application requirements.
3M™ Light Control Films control the distribution of light perpendicular to the louver structure. This can be used to create privacy, control reflections or improve display contrast.
3M™ Display Enhancement Films are used to increase the brightness of backlights used in LCDs. The primary goal in adding these films can be to increase brightness in the display or it can be translated to power savings or thermal management.
Applications:
Protection of display from scratches and scuffs
Reduction of reflection anywhere within the display
Improved viewing
Privacy of display data