Read More: Sports & Recreation
Help the fun last with durable 3M products!
If you're designing products for the sports recreation industry you need durable products that grip and hold up to a multitude of uses. 3M products are designed to perform, whether you're making kayak paddles or surfboards.
Need attachment solutions that stand up to moisture, sweat and hard wear? 3M scientists have developed a multitude of products that can bond securely without adding weight or requiring you to drill holes and compromise product integrity.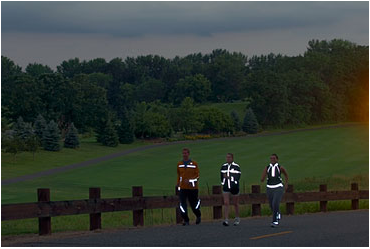 Old fashioned rivets and holes, produce non-uniform bonds, create leaks and can welcome corrosion. Modern adhesives allow you to create cutting edge designs using epoxies, acrylics or urethanes to create bonds that are strong and also flexible. Pre-coated adhesives take the mess and heat out of assembly.
3M™ Gripping Material is another high-tech option that uses microfingers on a flexible backing to provide additional control.
Unsure about what type of product or adhesive is best for your application? Gleicher can help. We're one of only 25 3M Preferred Converters in the country.
Call us during R&D to get the process started.
Make Gleicher your partner in innovation and let us help you design fun.