Authorized Distributor of VELCRO® Brand reclosable fasteners for all industries
As an Authorized Distributor of VELCRO® Brand products, you can be confident that we can guide you in your selection of the right material for your application.
Velcro Industries is a leader in industrial, consumer, military, automotive, construction, and personal care markets with its innovative fastening solutions. Their extensive product line includes traditional hook and loop fasteners in addition to woven, knit, and molded products suited for a wide range of applications.
At Gleicher Manufacturing, you can expect standard or custom cut fastenders that are competitively priced and delivered on time.
Custom VELCRO® Brand Solutions and Engineering Reviews
Ask us about Heavy Duty and Mil-Spec Products
Gleicher Manufacturing Corporation has been a leading supplier of VELCRO® Brand products for over 40 years.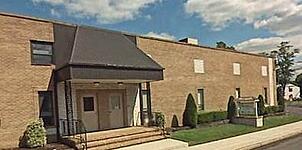 Leading manufacturers in major markets have come to count on Gleicher as a reliable source of supply for their fastening and attachment needs. Whether your application calls for a standard roll of material or a product customized to meet specific performance requirements, we can help.
With over five decades of manufacturing and converting experience, you can count on us to help support your next project.