Viscoelastic Damping materials control resonance induced vibrations in vibrating structures or devices. By controlling vibrations, Viscoelastic Damping Polymers reduce noise and improve product fatigue and performance.
Viscoelastic Dampers are used to improve products in a number of markets, including: computer, automotive, aerospace, electrical/mechanical devices, consumer appliances, medical electronics and general industrial products.
Gleicher Manufacturing offers a variety of 3M Damping materials, customized to your application needs. Damping materials from Gleicher are available in a range of thickness, from 0.010" to 0.500" and thicker—giving engineers the flexibility they need.

Gleicher Fabrication Capabilities include: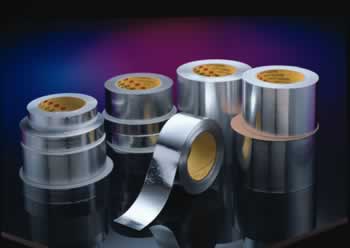 Multi-layer laminations

Constraining layer laminations

Precision die cutting, including thick materials

Island placement of Visco under constraining layer

Precision slitting/scoring

Introducing of non-silicon liners

Clean Room packaging

Outgas deducing post bake HEPA filter ovens

CAD design & engineering
To learn more about Gleicher Manufacturing's 3M Dampening Polymers and other products visit our 3M materials page.