With VELCRO® Brand products Gleicher is able to provide customers with more versatile fastening options. Velcro Industries' extensive product line includes traditional hook and loop fasteners in addition to woven, knit, and molded products suited for a wide range of applications.
Gleicher Manufacturing offers the complete range of fastening and attaching products to meet the demanding requirements of your project. Our converting expertise combined with industry leading technologies from VELCRO® Brand means that we can offer our customers more solutions to help speed assembly, add functionality and improve product performance and reliability.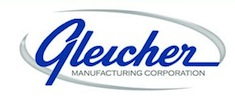 As authorized converters and distributors of VELCRO® Brand products, you can be confident that Gleicher can guide you in your selection of the right material for your application. Whether your application calls for a
standard roll of material or a product customized to meet specific performance requirements, we can help.
Gleicher Manufacturing Corporation has been a leading supplier of VELCRO® Brand products for over 40 years. Together with Velcro USA Inc., Gleicher has become a leading provider of innovating fastening solutions to industrial, consumer, military, automotive, construction and personal care markets.