The Gleicher Rapid Product Prototyping Program introduces a new approach to innovation with reduced time to market, a high-value end product, and increased rate of success.

Reduce Time to Market with an accelerated manufacturing process. Our rapid prototyping helps businesses spend less time in the product design consulting phase and use more time manufacturing product.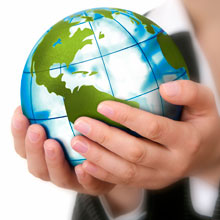 Streamlined Process helps save time and materials during development and manufacturing. Invest saved resources into your products, divert savings to your customers, or keep the savings for your company.
Increased Rate of Success - Our clients experience fewer failures and when developing and manufacturing products. Early involvement helps us review, adopt and test concepts to troubleshoot and enhance during the rapid product prototyping stages.

We work closely and seamlessly with customers' engineering and design teams on product design consulting to develop ideas and test concepts. The result: expert products with superior design, rapid transition from development to manufacturing, and fewer breakdowns in the design and manufacturing process.

Gleicher's manufacturing and design experts assist in choosing the ideal materials for precise manufacturing projects. With customizable viscoelastic damping materials, bumpons, PSA tapes and reclosable fasteners, we create ways to bring products from an idea to a functional product.
Our new Rapid Product Prototyping Program builds on our culture of listening to customers to offer additional value. Contact a Sales Representative to learn more about Gleicher programs.