A little-known search feature on the 3M website can spare you some major headaches if you need to find USDOD National Stock Numbers (NSN) for military projects. The 3M NSN Locator features dual search functions, allowing you to look for a product with an NSN number or to find an NSN number for a specific product.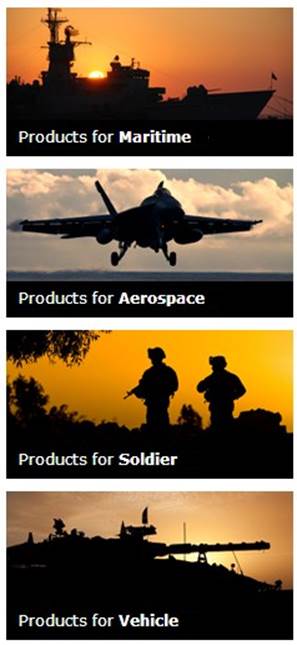 USDOD
officials created the NSN tracking system to help the branches of the military
effectively coordinate and monitor supplies. But with an estimated six million products in the system—ranging from fighter jets parts to nuts and bolts—finding a product with an NSN number or determining a product's specific 13-digit NSN number, is no easy task.
3M came to the rescue by making it easy to find the unique NSN number for the product you need. These numbers are assigned by the Defense Logistics Agency / Logistics Information Services to every supply that is used, ordered or kept in stock in the federal supply system.
Using the NSN Locator
The 3M search feature allows users to quickly determine NSN number for specific 3M products or to easily find any USDOD-approved 3M products already in the system.
To use the search function visit the 3M NSN Resources Page
Type your product information or NSN number into the search box and the site will quickly return your results. Be certain to use only one box for your search. The three boxes represent separate searches using
The U.S. National Stock Number

3M product number

3M stock number of UPC number
And this search function can sometimes be useful for projects outside the U.S., as NSN numbers are also used by some foreign governments and the North Atlantic Treaty Organization (NATO), according to the U.S. Department of Logistics Information.
Additional resources to help with your search
If you need help determining the best product for your device, reach out for help directly to Gleicher Manufacturing Corp., a 3M Preferred Converter.
Gleicher's experts can help find the right USDOD-approved 3M product for your military, tactical, or defense project. They understand Berry Compliance and the specific needs of military and defense projects often finding options you may not have considered. Starting a conversation with the converter early, ideally during R&D, can help you avoid waste, save money, time and resources. Now is the time to discuss details about your device, such as the environmental conditions the device will need to endure, converting methods and production needs.
To help with this process download Gleicher's free Engineers Guide to Precision Attachment Solutions, a handy tip-sheet designed to help get the conversation started with your converter. It will ensure that you not only get the right product with an approved NSN number, but also get production-ready samples on your way to the best possible final product.