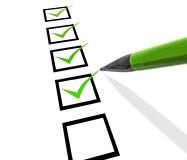 In the healthcare device world, and electronic device industries in particular, lightweight means more portable, which means more user-friendly. But lightweight products are not only more appealing from a functional standpoint—they're also a more environmentally friendly option.
Attention Product Development Teams:
Be kind to the planet and consider making the switch to light-weight fasteners.
Changing from those old-fashioned and labor intensive welds, rivets, nuts and bolts, to modern, streamlined 3M adhesive fasteners can reduce costs and waste and increase energy efficiency.
Below are five ways that lightweight 3M assembly solutions can benefit your design as a cost-saving, earth-friendly option.
Everyone benefits from a lighter product. An energy hog is not only wasteful but costly. Don't let heavy materials drag down your project.
Waste not, want not. Keep waste out of the landfills and you not only save money on disposal costs but help protect Mother Earth.
3M Creates Earth-Friendly Products. 3M products are designed to be environmentally conscious. Options include adhesive coatings made without solvents, water based adhesives and products with Indoor Air Quality Certifications, among others.
Delay deterioration. If you're using old-fashioned attachment methods that involve heavy labor and drilling holes, you're opening your product up to corrosion. Holes mean decay and costly sealants to prevent it.
More flexible design. Moving away from traditional assembly options can give your product greater flexibility. Whether you're looking for an ultra-thin adhesive or a strong and flexible bond, 3M can give you more design options.
Choosing an attachment solution
Contact Gleicher Manufacturing Corp. to find the best Earth-friendly choice for your application. We can help you ensure that the product stands up to environmental challenges like exposure to cleaning solutions and heat while not adding weight. Find out more in our handy guide for Medical Device Manufacturing.
Gleicher is more than just a converter—we're your partner in product innovation. Having this conversation early can help you create a more efficient assembly process that takes into account your production schedule and storage requirements. Talk to a Gleicher Engineer