Designing for the healthcare industry can be challenging. Not only do you have to focus on the functional aspects of your device, but also on how comfortable it will be for the patient.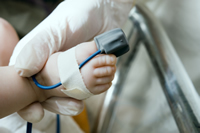 You need adhesives that are sticky enough to bond securely, without damaging the patient's skin. You want a bandage that conforms to the patient's contours or an electrode that is sensitive yet comfortable to wear.
The last thing a patient having medical treatments needs is one more source of aggravation.
3M products are designed to help you achieve this patient comfort goal. They make adhesive technologies that bond without breaking the skin, bandages that quickly wick away moisture, and soft, flexible products that mold themselves to the patient's body.
By developing lighter-weight, more flexible products, 3M technology makes it easier than ever for you to ensure your design is both durable and patient-friendly. But it can be challenging to stay up to date with the newest products on the market. New technologies are being introduced all the time.
Partner with a 3M Preferred Converter who knows healthcare
It takes an experienced expert in 3M Products to help you find the match you've been looking for. They can help you source your materials, get you a sample (roll piece or cut to shape), and help you turn them into the final product you envisioned in a hassle-free process.
Preferred Converters can take your information and help you get the final product you need while minimizing waste. The end goal is increasing efficiency and ensuring that your product is not only functional but comfortable.
Product Engineers can get production-ready samples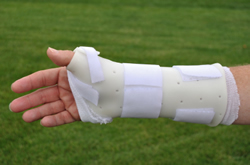 For prototypes and testing you'll need to clearly outline the specific needs to your Converter. Be certain to talk about things like environmental exposures, preferred cutting methods, and production assembly techniques.
Start the conversation during R&D to maximize efficiency and ensure a smooth production process.
In the end the more work you do up front, the more likely it is that you will achieve your goal of a durable, patient friendly product, produced on time and on budget.
How can we help?