Posted on Mon, Jul 25, 2011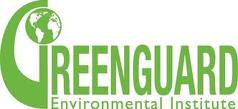 Gleicher is offering a "Green" alternative with 3M GREENGAURD Certified Adhesives, which are water-based adhesives that have been certified to the GREENGUARD Children&Schools standard—the highest certification offered by the GREENGUARD Environmental Institute's (GEI) GREENGUARD Certification Program.
GEI is an industry-independent, nonprofit organization that tests products to ensure their chemical and particle emissions meet acceptable indoor air quality (IAQ) standards.
Along with the GREENGUARD Certified Adhesives, 3M has also introduced a line of high-performance green products variety of high solids/low-VOC adhesives making them eco-friendly. Some of these high solids/low VOC adhesives include 3M VHB Tapes, 3M Scotch-Weld Structural Adhesives, 3M Rite-Lok Adhesives, 3m Scotch-Weld Polyurethane Reactive Adhesives, 3M Aerosol Adhesives, and 3M Scotch-Weld Sealants. With Gleicher Manufacturing Company these green products can be customized to the size and shape needed for the particular project the adhesive is required.