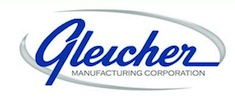 Gleicher Provides Custom Components to Medical Device Manufacturers
Dynamic Expertise, Flexibility and Efficiency Address Myriad Customer Requirements
SCOTCH PLAINS, NJ. – (November 28, 2011) For over sixty years, Gleicher Manufacturing (www.gleicher.com), a leading contract manufacturer, has provided intelligent custom solutions for the medical manufacturing industry. Gleicher's longevity and expertise have permitted the company to address a wide range of medical manufacturing needs including those related to cutting edge medical device development, diagnostics and wound care.
"Combining our converting experience with access to more than 100 industry specific technologies, Gleicher ensures customers receive dependable products in which they can place unwavering confidence," said Doug Sanderson, Gleicher's Vice President. "We have a unique ability to help engineer reliable solutions designed for ease-of-use while simultaneously addressing complex performance requirements and increasing production efficiency."
Gleicher converts and supplies adhesives, tapes, films, components, nonwovens, release liners and fastening systems to an extensive group of industry leading medical manufacturers. The company's high quality industry standard materials are offered as individual components, semi-finished or finished goods to meet specific business-to-business customer needs.
"We work with industry leading manufacturers of specialty materials specific to the unique and complex demands of the medical field", said Sanderson. "3M™, Avery Dennison, Scapa, Velcro® Brand, Griswold Corporation and many others look to us to support their customers' needs with respect to technology, application development and customization."
Primary arenas within the medical manufacturing industry served by Gleicher include:
Gleicher Manufacturing has been a leader in the converting marketplace for the past 60 years and works hand-in-hand with leading manufacturers of pressure sensitive tapes, adhesives and fastening systems (including 3M™, Velcro USA Inc., St. Gobain, Avery Dennison, YKK, Scapa, Griswold Rubber, and many more. Gleicher specializes in laminating, die cutting and fabricating hook and loop products, flexible fasteners, pressure sensitive tapes, specialty adhesive films, bumpers, protective products, electrical and medical specialties materials and more. To learn more please visit www.gleicher.com
###