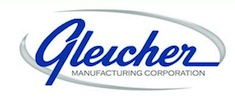 SCOTCH PLAINS, NJ – December 12, 2011 – Gleicher Manufacturing's most innovative applications have been used to improve the equipment used by the United States Military.
Emerging back in the 1940's as a supplier to the U.S. Navy, Gleicher has established itself as a dependable and knowledgeable provider of unique product solutions. Gleicher has continued to broaden its reach in support of the U.S. Military by offering unique custom solutions for some of the most challenging softgood and hardgood applications.
Combining advanced product knowledge and engineering expertise, Gleicher Manufacturing delivers commonly available products in uncommon ways specific to deliver the highest results to its customers.
Gleicher's innovative applications of 3MTM products have been used to upgrade the cushioning, shock absorption and durability of various gear used by U.S. military personnel.
Applications used in manufacturing military equipment include:
To learn more about Gleicher Manufacturing applications for fabrication, bonding, sealing or fastening projects visit www.gleicher.com.
###