Posted on Fri, Feb 03, 2012

3M Dual Lock invisibly attaches frequently removable parts. Mushroom-shaped stems interlock to a closure that is five times as strong as standard hook and loop products while still remaining lightweight. 3M Dual Lock replaces screws, bolts and rivits with the ability to open and close hundreds of times.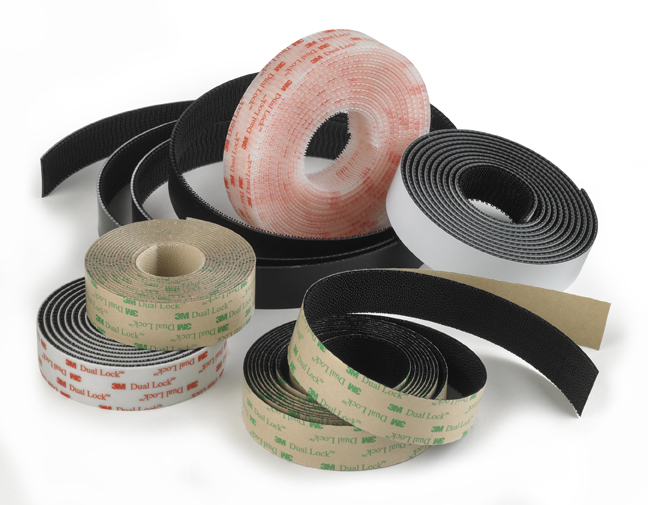 Gleicher offers a number of 3M Dual Lock products for both indoor and outdoor use. Optional adhesive backing allows for easy bonding to metal, sealed wood, glass, plastics, vinyl and more. Available in pre-cut or custom shapes and a variety of sizes, Gleicher customizes 3M Dual Lock Reclosable Fasteners specifically for your needs.
Common uses of 3M Dual Lock include attaching access doors and panela, signs, display components, medical instruments and anything that requires frequent removal of parts.
Click here to learn more about 3M Dual Lock products available from Gleicher