3M protective products from Gleicher Manufacturing provide safety against scratches, sliding, nicks, vibration and noise. Gleicher has a variety of 3M protective films, resilient pads, feet, bumpers and spacers to protect your products.
Gleicher customizes die-cut polyurethane bumper materials to fit your specific manufacturing needs, with pressure sensitive adhesive backing, made from a durable polyurethane polymer that won't stain or mar finishes.

3M Bumpon Protective products from Gleicher Manufacturing are made custom for your device. Common uses for Bumpers include:
Feet: on the base of electronic devices, computers, desktop accessories, speakers, keyboards, small apliances and displays.
Spacers: for circuit boards, drawers and sliding doors.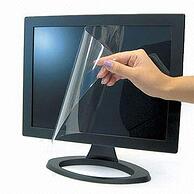 Protectors: On doors, chairs, walls and decorative surfaces.
During manufacturing, packaging and shipping, 3M protective tapes protect LCD displays from abrasion, nicks and scratches. Transparent adhesive holds with very low tack, for a clean and easy removal.
To learn more about protective products for Gleicher Manufacturing visit our 3M Bumpon page here.