Gleicher Manufacturing, a leading converter of engineered bonding, fastening and sealing solutions offers customers an accelerated manufacturing process with rapid prototyping.
After listening to its clients in a series of ongoing consultations, Gleicher Manufacturing is now offeringa rapid prototype model.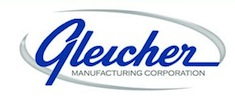 Benefits of this program include:
1) Reduced Time to market
2) Better matched solutions
3) Lower Incidents of Failures
From the early stages of design to final product engineering, Gleicher Manufacturing has found that its rapid prototyping can efficiently and effectively decreases time spent in the design process and provides customers with the tools and knowledge necessary to manufacture the best product.
Whenever possible, Gleicher tries to partner with its customers. "The earlier we can get involved in the process the better," said Doug Sanderson, president of Gleicher.
Unlike competitors, Gleicher allows its customers to create a small quantity of prototypes as part of the design process. Rapid prototyping with Gleicher saves time and materials, ensuring its customers the highest quality products.
HOW IT WORKS
Sanderson said after speaking with its customer's engineering and design teams, it builds prototypes to test the concept, giving everyone involved peace of mind and confidence that the right components are being built.
During the rapid prototyping process, Gleicher works with its customers to determine specific needs and then creates a prototype as close as possible to the anticipated final product.
"We're not just concerned with how we're going to cut the products, we're concerned with how our customers are going to use it," said Sanderson.
Manufacturing experts at Gleicher assist in picking out the correct materials needed for its customers specific manufacturing needs. With customizable dampening products, bumpons, psa tapes and reclosable fasteners, Gleicher is able to create unique applications to transition a customer's design into to a functional product.
Gleicher uses a wide range of products from some of the best vendors in the world including 3M, VELCRO® Brand, and Avery-Dennison, Gleicher's engineering and manufacturing professionals provide unrivaled quality and service to their customers.
Receive a free quote and learn more about rapid prototyping from Gleicher Manufacturing,