3M Double Coated Tapes improve handling and ease of die cutting. These electronic thin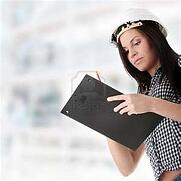 attachment films are designed to attach a wide variety of substrates ranging from metal and plastics to gaskets. 3M Double Coated Tapes offer outstanding performance from low surface energy to high temperature resistance.

Gleicher experts are always available to talk tape, and answer any other design related questions you may need answered. Sometimes it's nice to have an idea of exactly how we can help. Check out the 3M Double Coated Tape product line below, we've included comments from our experts on each product to give you a clear idea of which product will work best with your design!
High Temperature Acrylic Liner 100
-Up to 500 degrees F (260 degrees C) short-term heat resistance and excellence solvent resistance
-High peel strength compared to other acrylic formulations
-Exceptional shear strength even at elevated temperatures
-Exhibits low outgassing characteristics
Ultra High Temperature Acryclic 100HT
-Up to 530 degrees Fegrees C) short-term heat resistance and outstanding solvent resistance.
-High peel strength compared to other acrylic formulations
-Exceptional shear strength even at elevated temperatures
High Performance Acrylic 200MP
-Up to 400 degrees F (204 degrees C) short-term heat resistance
-Outstanding adhesion to metal and high surface energy plastics
-Excellent shear strength to resilippage and edge lifting
-Short term rep for placement accuracy
Acrylic 420
-Up to 450 degrees F (232 degrees C) short-term heat resistance
-High tack adhesive
Low Surface Energy Acrylic 300LSE
-Outstanding adhesion to low surface plastics, powder coatoiled metals.
-Good chemical and humidity resistance
With Gleicher and 3M the possibilites can be endless! Explore the entire line and learn more about 3M Double Coated Tapes