From automobile applications to skin friendly tapes 3M is the "Jack of all trades, and master of ALL" in the bonding, sealing, and fastening industry. As a preferred 3M Converter and personal brand enthusiast Gleicher is happy to provide its customers with the most versatile selection of 3M products.

With Summer here and everybody outside, bumps, bruises, and scratches are more likely to happen. Don't worry though, from medical device manufacturing to skin friendly adhesives 3M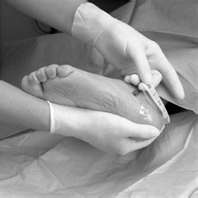 has got your aches and pains covered! Perhaps the coolest product from the 3M Medical line are the 3M Hydrocolloid Adhesive Tapes.
3M Hydrocolloid Adhesive Tapes are the best option for skin friendly attachments. For patient comfort these tapes breath easy allowing skin hydration and cushions against contact pressure.
These tapes are gentle over long wear, durable, and even compatible with sensitive skin types. They are easily removable and provide an absorbent, cushioning feel for skin hydration and fast recovery.

Check out the full line of 3M Medical Device Solutions and Skin Friendly Adhesives. Don't forget to stock up on supplies