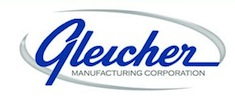 Gleicher Manufacturing Corp. resumes converting services and normal business operations after Super Storm Sandy.
Nearly two weeks after most of New Jersey was left devastated in the wake of Hurricane Sandy, Gleicher resumes normal business operations. Gleicher's state of the art facility and the advanced technology remain intact.
Electrical issues left Gleicher unable to resume regular operation. Associates at Gleicher worked tirelessly to accommodate customer request and pre-storm orders during the setback.
"I wanted to take a moment and recognize our tremendous staff and loyal customers who remained patient with us through the confusion. We remain thankful that our staff and their families safely weathered Hurricane Sandy and are happy to be back in business," said Doug Sanderson, Vice President of Gleicher Manufacturing Corp.
Gleicher has been recognized as an industry leader for reliable solutions for over sixty years. Hurricane Sandy further demonstrates that Gleicher's commitment to their customers and their community go far beyond normal expectations of customer service.

Gleicher Manufacturing provid premium converter services and distribution of engineered performance material and adhesives. Over the past sixty years Gleicher has become an industry leading resource for reliable solutions across a wide variety of markets. Only Gleicher can provide you with the technical expertise, production capabilities, and quality needed to meet your production requirements. Ask a pro how you can learn more about Gleicher.