With 3M Electromagnetic Compatible Products Gleicher Manufacturing has been able to help manufacturers meet high certification standards for over 40 years.
Gleicher's extensive line of 3M Electromagnetic Compatibility Products can control electromagnetic interference from internal sources and protects against electromagnetic induction of external sources.
3M Electromagnetic Compatibility products include a wide range of films and adhesives that offer EMI/RFI shielding and absorbing, static charge grounding, anti-static masking, cushioning, mechanical protection and conductive properties.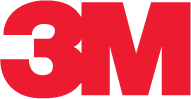 EMI/RFI Shielding protects against electromagnetic induction from external sources to eliminate risk of degradation and data loss.
Static Charge Grounding eliminates risk of electric charge by providing a common return path for electrical currents.
Anti-static Masking prevents ESD damage for sensitive electronic components. Most commonly used with print circuit board applications
Cushioning, the thickness of this material provides great conductivity and gap-filling performance. Most commonly used when working with metal substrates.
Gleicher Manufacturing is a leading specialty converter and distributor of engineered performance material and adhesives. Gleicher's engineering and manufacturing professionals provide unrivaled quality and service to their customers. Leveraging its 60 years of expertise, Gleicher supplies a range of custom 3M products which tackle critical design and performance requirements across a broad range of industries. To learn more please contact the experts at Gleicher Manufacturing.