Attention all Product Engineers: If you have not been able to keep up with the market of bonding and attachment solutions for your company's products, check out Gleicher Manufacturing's 3M Application Review Program.

As a military, medical or electronic product engineer, you've designed the best bonding solutions for your products based on the options available to you at the time. Bonding, adhesive and fastener products are constantly improving and changing to adapt to newer plastics and materials used in manufacturing. The Review is an assessment for your new product line or a check-up for your existing products.
For qualified manufacturers, Gleicher will review the components you're trying to attach, your current methods and how well it's working or not working.
What's Involved in a "3M Application Review"
First, we quickly assess the demands of your product by reviewing engineering drawings and then asking a series of questions from our proprietary project-questionnaire. Our investigation process is organized to highlight exposures that qualify or disqualify the chemistry or geometry of product families.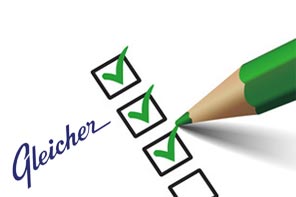 From there, the Gleicher team will work with our resources at 3M to search for newer formulations within 3M product families or lower cost product families that meet the criteria. Depending on the application, Gleicher can help design combinations of 3M products or laminates to create a bonding solution that more closely meets functional requirements and exposures, assembles quickly, and all at the best possible cost.