Posted on Fri, Nov 18, 2022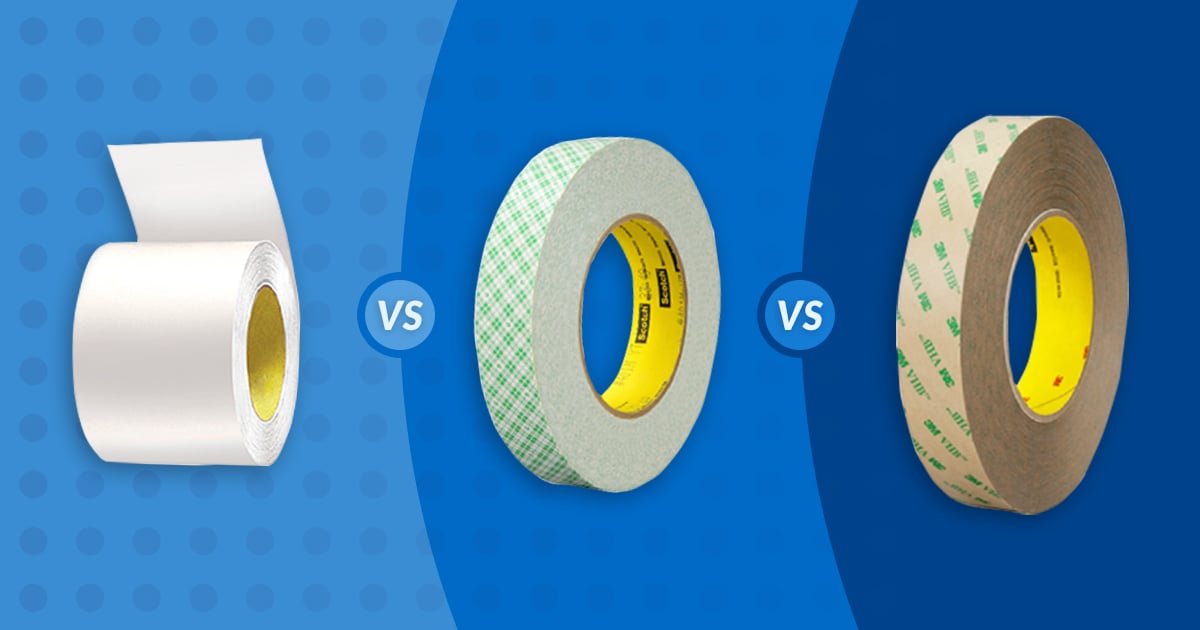 Today's pressure sensitive adhesives are outstanding in their ability to create strong, durable bonds. Three of the most popular adhesives are rubber based, acrylic based and silicone. They are all effective… but only if you have performed your due diligence in selecting an adhesive based on your unique application requirements. Getting an expert, knowledgeable converter like Gleicher on board as early as possible in the process streamlines the road to "The Right Choice." We are experts at asking the right questions and getting to the right solution.
Among the various considerations for determining The Right Choice is performance of the adhesive under different temperature conditions. From sub-zero to sub-tropical, different types of adhesives perform differently. The same holds true when it comes to humidity and moisture. Indoor and outdoor conditions can have a marked effect on adhesive's performance. For example, daily exposure to the sun's UV rays can weaken adhesive performance and durability when compared to an interior bonding application.
An adhesive's life span is another important consideration. Some adhesive types last longer and are more durable. Other factors such as cost, and application can also play a role in the final choice of an adhesive. All factors need to be considered when choosing which adhesive will work best for your project. Working with someone who knows what questions to ask such as our specialists at Gleicher is one of the best ways to get the right adhesive for your bonding needs.
When considering your options for a bonding solution, here is a rundown of the performance characteristics for three of the most common adhesive types:
RUBBER BASED: Rubber based adhesives are faster bonding and offer moderate temperature resistance. They are more sensitive to temperature extremes, ultraviolet (UV) exposure, and high humidity environments. Synthetic rubber-based tapes tend to be less sensitive to these environmental concerns than those made with natural rubber.
ACRYLIC BASED: Acrylic based adhesives have a very "tunable" adhesive system which can be tailored to a variety of requirements. They offer good resistance to high and low temperatures, UV exposure, and high humidity environments. Known for its exceptional durability, UV stability, and long life, acrylic adhesive chemistry works well in a wide variety of applications.
SILICONE: Silicone adhesive systems have a very broad range of adhesion capabilities, including, but not limited to long term high temperature resistance. When looking for a "permanent/removable adhesive", silicone adhesives may be the solution. Like acrylic adhesives, silicone adhesives generally have a long-life expectancy when compared to rubber-based adhesives. All this performance comes at a price, as silicone adhesives tend to be the most expensive of these three adhesive systems.
Questions about which adhesive is best for your application? You can reach the Gleicher adhesive solutions specialists at 908-233-2211 or email sales@gleicher.com.