The selection of 3M Tapes and Structural adhesives available in the electronics industry is good and getting better. A wide variety of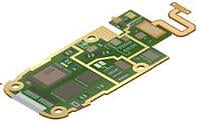 structural materials are needed inside an electronic device, so finding high quality and trustworthy materials to make your device secure is essential. Materials must be accessible, easy to use and strong: they have to hold everything together without requiring additional fasteners.
Types of 3M Tapes and Adhesives for Electronics Device Assembly:
Single-component Plastic Bonding Adhesives have key features such as high tack, longer open time, and high viscosity. This means that even in tight spaces, a Plastic Bonding Adhesive will be easy to apply and reposition, and will cure quickly for immediate handling further down the production line. These adhesives are also ultra-thin, a necessity in a small electronic device.
Two-part electronic grade epoxies are a structural adhesive that provides an excellent alternative to mechanical fasteners in critical components. Two-part epoxies also have elevated temperature resistance, which is an important consideration if your components will be running in tight spaces near other heat-producing elements.
Laminating adhesives & Double-coated tapes can eliminate rivets, screws and welds which can help produce lighter-weight product at lower cost.
Hot-melt adhesives aid electronic device assembly because of the thermoplastic polymers. This chemistry allows the hot-melt adhesive to dispense safely and easily, at low temperatures, and is available in different adhesive-set times. These characteristics make hot-melt adhesives well-suited for component holding, sealing, and attaching.
Single-coated tapes with polyimide and polyester backings can withstand high temperatures and are used to mask, hold, seal, reinforce, and identify. Because of the acrylic adhesive systems, which reduce adhesive transfer and rework, these single-coated tapes can be a cost effective solution for conformal coating and masking at high temperatures.
Impacts on Production or Assembly:
Adhesives in the electronics industry can speed up production while reinforcing connected components. They can even eliminate the need for welds and rivets. Adhesives combine with sealants to increase the strength of bonded materials. Using adhesives to bond means higher strengths and durability even with lighter materials.
The Future of Adhesives:
Adhesive industry giants, like 3M, are also working with intensity to achieve higher standards of innovation. Take this article on 3M's Novec technology, for example. 3M's scientists have created a fluid that can be used to preserve all types of objects, from electronic devices to giant squids. The liquid is so advanced that it can even be used to douse fires with no damage in places like the Library of Congress, where irreplaceable original documents like the Declaration of Independence are held. Find out more: http://solutions.3m.com/innovation/en_CA/stories/electric-gadgets-and-giant-squids
The Key is Material Science:
The understanding of material science is critical in electronic device assembly if your goal is lightweighting, conductivity, or sealing. Some materials are more difficult to attach than other, even with traditional fasteners. Fortunately, adhesive products bond dis-similar materials together with far more ease than conventional methods.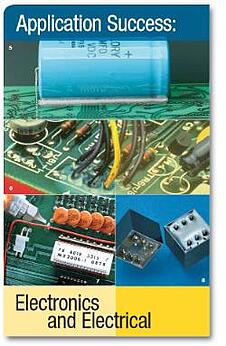 The right Adhesives make your device lighter and hold materials firmly, damping vibration and assisting thermal management.
It is important when bonding two materials to understand the chemistry of each. Ask these questions:
What two materials are being joined?
What are the exposures?

TIP: Be sure to consider not only the end user requirements, but also the assembly environment.
What else needs to happen at that bond line? Is your bond conductive or non-conductive? Do you need thermal management, vibration control, or to add structural strength?
Manufacturers must take into consideration every part of the process before choosing an adhesive.
Helpful Information:
Here are two guides we found particularly helpful! Click to download them and to learn more about 3M Solutions for Electronics and Scotch-Weld Hot Melt Bonding Systems. For more information, check out our electronics expertise.