Posted on Tue, Aug 09, 2022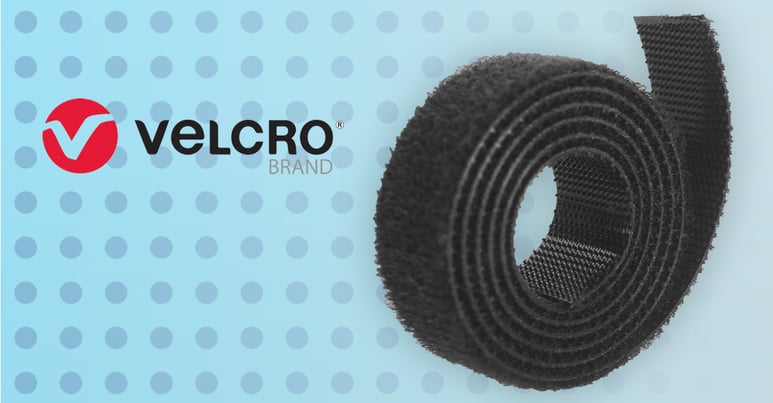 These days you can find fakes everywhere.
From twenty-dollar bills to Rolex watches to news reports, it is getting hard to tell the real thing from something that is not. And it is no different when it comes to VELCRO® Brand flexible reclosable fasteners.
There are quite a few unbranded hook and loop fasteners on the market that claim to be "as good as" VELCRO® Brand but the fact is, and in our experience – and we've been a trusted partner for over 50 years – for reliability, quality, and value they are the original and still the leader in hook and loop fasteners.
If that makes us sounds like VELCRO® Brand fans, you're right. We are. And it can be summed up in just one word: trust. That trust starts with outstanding fastening performance but that is just the tip of the proverbial iceberg. We have also experienced it across the many years of our relationship with the VELCRO® Brand. From responsiveness to technical advice and information, and everything in between, they have been there to support us and our customers.
It is a relationship built on a passion for delivering the best solutions to customer needs. Here is how It works. VELCRO® Brand manufactures. Gleicher converts. Clients win. The partnership has been so successful that we have been awarded Gold Distributor and Converter Partner status by the VELCRO® Brand.
Then there is the product itself. When it comes to establishing brand authenticity, even the best un-branded tapes differ in a number of ways from the original VELCRO® Brand hook and loop system. Here are some things to look for that will help you tell if you are getting authentic VELCRO® Brand product.
The first difference is the quality of the fasteners. VELCRO® Brand is made by Velcro Industries in their own factories giving them control over quality and ensures that every hook and loop is woven the same way. Manufactured to the highest standards, they have an outstanding life cycle for both performance and durability. Made in America, VELCRO® Brand products are the only brand that meets the DOD Mil-spec and Berry amendments.
Simply stated, VELCRO® Brand flexible reclosable fasteners hold tight and do not fall apart. So, not only do they perform better, but they also look better. One of the easiest ways of identifying an unbranded fastener is by looking at the hooks on the tape. The unbranded tapes have very pale tips on the end of the hooks. Often, this appearance is due to two different nylon blends being used, which results in the dye not being absorbed in the same manner. More importantly it may cause problems with ultrasonic sealing. Another way is to feel the tape. Many unbranded options are stiffer. You can almost fold a line into them.
The loop side of the VELCRO® Brand tape is often extremely easy to tell apart from many unbranded versions. These loops are incredibly soft and fluffy and when supplied on rolls it's wound less tight, keeping the loops lifted and not pressed flat. By contrast, tightly wound unbranded rolls are often very squashed and not as soft as the original. VELCRO® Brand sew-on is softer and is not as coarse to the touch. Its construction results in less thread breakage, making sewing a lot easier.
VELCRO® Brand products are latex free and made from water-based urethane and acrylics, no solvents are used in the manufacturing of VELCRO® Brand hook and loop fasteners, so they are better for the environment and in applications where health and safety are a primary consideration. Lastly, when using self-adhesive, confirming that you have a genuine VELCRO® Brand fastener is generally very easy because the release paper on the back is imprinted with the VELCRO® Brand trademark.
So, when all is said and done, how can you be certain you make The Right Choice and get real VELCRO® Brand hook and loop fasteners for your application? Simple. Talk to Gleicher and have us convert it for you.
Talk to one of Gleicher's VELCRO® Brand hook and loop fastener specialists today.
Call 908-233-2211 or email sales@gleicher.com.