Electronic display screens are everywhere – in the home, office, stores, and hospitals – literally everywhere. So Gleicher Manufacturing Corp has partnered with 3M to help electronic device makers engineer a better screen.
Let's face it. Owners can be rough on their electronic devices. Close to 1 in 4 smart phone displays end up with cracks or damage of some sort. And with prices ranging between $254 for Android and $687 for iOS smart phone units it's easy to understand the device owner's concern for what's arguably the most obvious but underappreciated feature of these devices – the screen.
According to a recent study by the Protection Plan provider SquareTrade, damage to devices adds up to billions. "When we see bigger screens combined with features like mobile payments with ApplePay, we see the potential for even more accidents: we won't be surprised to see claims coming in that mention the drive-through window at McDonald's." commented Ty Shay, CMO at SquareTrade.
Device manufacturers have to plan for scuffs, scratches and cracks on a display. But those are not the only screen-related concern for device owners. Monitor, phone and tablet users need to maintain readability under adverse lighting conditions, and still others require privacy when using their device in public.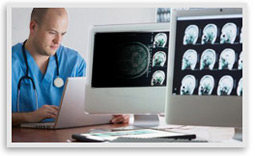 Screens used in a public facility or healthcare environment also have to stand up to harsh chemicals and hospital grade cleaners.
Gleicher takes it to the "small screen"
Known for close-tolerance converting of adhesive tapes, films, and fasteners used behind the scenes in the assembly of complex electronics, Gleicher Manufacturing moves out front to help device makers engineer a better screen. Using Display Enhancement and Display Protection Film solutions from 3M, Gleicher Manufacturing Corp. can customize solutions that extend screen life and improve visibility.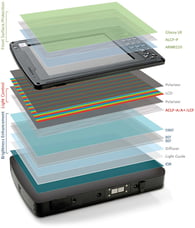 Applications:
Protection of display from scratches and scuffs
Reduction of reflection anywhere within the display
Improved viewing
Privacy of display data
Offered in three product families, these films can control the distribution of light for a better user experience, and help protect displays against damage that can occur from the rigors of everyday use.
3M™ Protection Films help protect displays against damage that can occur from the rigors of everyday use. Engineered with a low-tack adhesive, the films are easy to apply and easy to remove. Available in a variety of finishes to meet specific application requirements.
3M™ Light Control Films control the distribution of light perpendicular to the louver structure. This can be used to create privacy, control reflections or improve display contrast.
3M™ Display Enhancement Films are used to increase the brightness of backlights used in LCDs. The primary goal in adding these films can be to increase brightness in the display or it can be translated to power savings or thermal management.
Film Feature options:
• Hard coats for durable protection
• Easy to clean coatings
• High gloss or matte surfaces
• Reflection reduction coatings
• Removable/replaceable adhesives
• Microlouver privacy
• Personalization/Customization
3M's optically clear, ultra-thin films offers greater than 93% transmission, keeping displays bright with no color distortion. But instead of degrading touch-screen performance, these films extend performance for resistive touch displays, up to 3x. And these newest 3M films are resistant to Clorox® germicidal wipes, IPA, window cleaner, motor oil, cola, coffee, permanent marker and other harsh cleaners used in hospitality/health care environments.